World
From China hosting Gaza talks to wearable AI – Here are today's Headlines
More than a month ago, a conflict sparked in the Middle East after Hamas militants launched an assault on Israel.
A few minutes every morning is all you need.
Stay up to date on the world's Headlines and Human Stories. It's fun, it's factual, it's fluff-free.
To start off, we're looking into:
China hosts Gaza talks
The backstory: More than a month ago, a conflict sparked in the Middle East after Hamas militants launched an assault on Israel. This was one of the biggest breaches of Israeli territory in the last 50 years. Afterward, Israel declared war on Hamas and launched a full military operation in Gaza. The UN reports that over a million people in Gaza have been displaced and are grappling for basic necessities since the war began.
The development: China has taken center stage this week by hosting talks involving foreign ministers from Arab and Islamic countries to address the Gaza conflict. Representatives from Palestine, Saudi Arabia, Egypt, Jordan, Indonesia and the Organisation of Islamic Cooperation are participating in the discussions happening through Tuesday. China's foreign ministry emphasized that it's all about talking and working together to de-escalate the situation. They want to make sure there's a fair solution for the Palestinian issue and that civilians are protected. Click the link here for more.
ByteDance's revenue surge
The backstory: We've heard plenty about TikTok, the app that's all the rage among Gen Z (and some millennials). Behind TikTok is the Chinese tech giant ByteDance, which also expanded beyond TikTok into platforms like Toutiao and Douyin (the Chinese version of TikTok).
Douyin, with around 600 million daily users, has become a major player in Chinese e-commerce, rivaling other Chinese tech giants like Alibaba and Tencent. Douyin is a comprehensive platform offering everything from purchases to meal deliveries.
The development: ByteDance's second-quarter 2023 report, disclosed by The Information and insiders, reveals a revenue spike for ByteDance to US$29 billion, marking a 40% increase from last year. It's a private company, so it doesn't have to release its financial details. But if this report is correct, that means the company outperformed Tencent and Alibaba in the same period. Click the link here for more.
Fashion waste used to fuel brick kilns
The backstory: Cambodia has one of the fastest-growing economies in Asia, and it's been experiencing a construction boom over the past few years. To supply all this construction, the nation's seen a bunch of brick kilns pop up, which have become controversial for their practices.
Cambodia is also known for its garment factories, producing clothes for global brands. It's been suspected for a little while that textile waste has been used to fuel these brick kilns. In 2022, Greenpeace published an investigation showing how textile scraps from Cambodian factories for major clothing brands were being used as kiln fuel.
The development: On Monday, The Cambodian League for the Promotion and Defense of Human Rights (French acronym LICADHO) released a new report on fashion waste being used in these kilns. According to the report, waste from 19 international brands was identified – including fabric from Adidas and Walmart. Click the link here for more.
To end, we'll look into:
AI and smartphones
Smartphones may be the most important invention of the past 30 years. But is the age of the smartphone already coming to an end?
Tech startup Humane, co-founded by former Apple employees Imran Chaudhri and Bethany Bongiorno, has kept most of its operations under wraps. For a while now, though, it's been raising funds from investors to build the world's first artificial intelligence (AI) "integrated device and cloud services platform." And now, that device has become a reality with the firm's "AI Pin." The name could use a little work.
"Ai Pin marks a new beginning for personal consumer technology, offering users the ability to take AI with them everywhere in an entirely new, conversational and screenless form factor," Humane says. And it just might help curb our screen addictions. Click the link here for more.
In other news ...
🔢Numbers:
📉Market snapshot and key quotes:
In the US: US stocks started the Thanksgiving week on the rise, mostly due to strong gains by tech companies.
In Hong Kong: Hong Kong stocks recovered from last week's dip, and traders watched for insights from the US Fed's November policy meeting.
📊Top gainers/losers and company news:
In the US: Microsoft rose over 2% as CEO Satya Nadella shared that OpenAI ex-CEO Sam Altman is set to lead a new AI research team at Microsoft.
Nvidia closed up 2.3% and at an all-time record of US$504.20 per share just before presenting the company's fiscal third-quarter results.
In Hong Kong: Chinese e-commerce giant Alibaba rose over 1% despite its decision to scrap plans for its cloud computing business spin-off.
👀The numbers everyone is watching:
In the US: Key economic data to watch includes the US Conference Board leading index, US initial jobless claims, durable goods and manufacturing PMI.
In Hong Kong: China's central bank set the one-year loan rate at 3.45%, affecting household and corporate loans, while the five-year mortgage rate held at 4.2%.
📅To check out our economic calendar for this week, click here.
More headlines ...
📰Israel/Palestine updates: According to their relatives, three more journalists were killed in Gaza over the weekend. The Committee to Protect Journalists (CPJ) said the weekend deaths raised the number of journalists and media workers killed in this conflict to 48 – 43 being Palestinian. On Sunday, 31 premature babies from Al-Shifa Hospital who were in "extremely critical condition" were transferred to Egypt, but over 250 patients are still stranded at the hospital for now. On Monday, Hamas accused Israel of attacking another hospital in Gaza, killing 12 civilians and injuring dozens of others. Hamas is now saying that the IDF is "waging war" on hospitals. As of Monday, Gaza's health ministry, which is run by Hamas, has reported the death toll to reach past 13,000.
👩‍⚖️Mafia "maxi trial" in Italy: Italy has been running a "maxi trial" of over 200 members of the 'Ndrangheta mafia for three years. While over 100 defendants were acquitted, more than 200 others were convicted and sentenced, found guilty of crimes like criminal association, extortion and bribery.
🚢Houthis seize Red Sea ship: On Sunday, Israel reported that Iran-backed Yemenese Houthi rebels had seized a British-owned, Japanese-operated cargo ship in the Red Sea. It called the situation an "Iranian act of terrorism." The Houthis confirmed they took over the ship but said that the vessel was Israeli. Two other Japanese-operated commercial ships have now changed routes in the Red Sea and Gulf of Aden.
🛰North Korea launch: Earlier this month, South Korea's spy agency said that the North was nearly done with preparations to try and launch a spy satellite for the third time. As of Tuesday, North Korea officially sent notice to the Japanese coastguard of a satellite launch window between November 22 and December 1, according to the Kyodo news agency.
📩Argentina election results: On Sunday, Argentinians voted in the run-off election for their next president. They went for far-right libertarian Javier Milei, who won with 56% of the vote. He plans to revive Argentina's economy by shutting down the central bank, scrapping the peso, cutting spending and rolling out other big reforms.
🌎Carbon emissions report: By now, we know that the wealthy tend to have bigger carbon footprints than everyone else. On Monday, the charity Oxfam released an analysis with the Stockholm Environment Institute on wealth distribution and carbon emissions. According to the report, the world's richest 1% contribute about the same amount of global carbon emissions as the 5 billion people who make up the poorest 66%. It also found that the wealthiest 10% were responsible for 50% of emissions, while the bottom 50% were responsible for 8%.
🥵Scientists sound global temperature alarm: An average surface temperature rise of more than 2 C from preindustrial levels is the limit set by the Paris Agreement to avoid the worst of the effects of climate change. New data shows that this past weekend marked the first two days on record to reach that 2 C rise. This isn't good, but breaking that bracket for two days doesn't mean we've blown through this limit long-term. It just means we're pretty close.
💔That's a bad breakup: A 25-year-old Hong Kong social media influencer was arrested Sunday evening on suspicion of arson, assault and criminal damage after she firebombed her ex's Kowloon Tong burger restaurant. This was just a few hours after he had been splattered by red paint outside the restaurant in a separate attack. An insider familiar with the case has said it looks like she was mad about an outstanding debt of HK$500,000 that her ex-boyfriend owed her.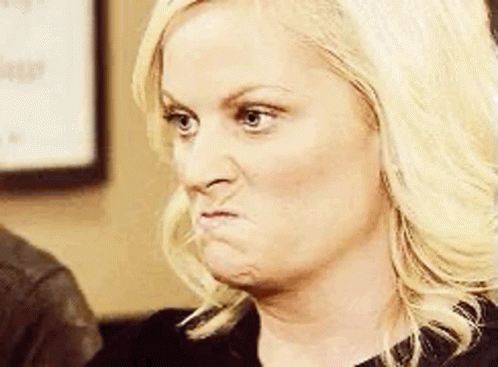 💻Sam Altman hired by Microsoft: There's been some executive turbulence over at OpenAI, and we recently reported that CEO Sam Altman was suddenly ousted from his position by the board. Well, Microsoft quickly scooped him up. The company just announced that it's hiring Altman along with Greg Brockman, OpenAI's president and a company co-founder who quit when Altman had to leave. They'll lead an advanced research lab at Microsoft. Meanwhile, former Twitch CEO Emmett Shear will succeed Altman at OpenAI. But staff are still pretty steamed over the situation, and nearly all of OpenAI's employees have threatened to quit and follow Altman if the current board doesn't resign.
🤖Amazon hosts free AI courses: Amazon has been building up its own artificial intelligence (AI) tech. Trying to draw more tech talent into its AI division, Amazon will now be offering free AI courses with its "AI Ready" program. The program is meant to give generative AI training to two million people by 2025.
🤑Shakira reaches tax fraud deal: Shakira has been in a long legal battle with the Spanish government over alleged tax fraud between 2012 and 2014. She was supposed to go to trial over the next few weeks but instead struck a deal with prosecutors in the first few minutes. To avoid the risk of going to prison, Shakira acknowledged six counts of not paying €14.5 million (about US$15.8 million) in taxes. In return, she'll get a suspended three-year sentence waived by paying €432,000 (US$472,000) and will be fined €7.3 million (US$8 million) plus the unpaid taxes and interest.
🎩Napoleon's hat sells in auction: Napoleon Bonaparte is well-known for the black hats he wore; pretty much every portrait of him shows him wearing one. According to the Osenat auction house in Fontainebleau, only about 16 of what are believed to have been over 200 of his hats are still around, with most of them now in museums. One of those hats he'd worn was just auctioned off for a record US$2.1 million in France on Sunday.
🥼China's "folded boy" update: There's a 19-year-old in China named Jiang Yanchen who has a debilitating spinal condition that prevents him from standing or sitting upright. It's like his spine is folded in half, so he's become known as the "folded boy." But he just recently had a successful round of surgery that was able to straighten his spine from a 180 to 90-degree fold. These are one-of-a-kind results, and his medical team plans to continue straightening his spine through future operations. His story has become a massive inspiration to people all over, with one person saying on mainland social media: "An amazing child, an amazing doctor, an amazing mother!"
🔥Snoop got us: We recently reported that longtime stoner Snoop Dogg took the internet by surprise when he announced that he was "giving up smoke." Well, it looks like it was all a ruse to promote a smokeless firepit made by Texas-based brand Solo Stove. "I love a good fire outside but the smoke was too much. Solo Stove fixed fire and took out the smoke. They changed the game, and now I'm excited to spread the love and stay warm with my friends and family," Snoop said in a press release.
---
Enjoying our TMS Headlines?
Forward it to a friend! After all, sharing is caring.
Anything else? Hit reply to send us feedback or say hello. We don't bite!
Written and put together by Joey Fung, Vanessa Wolosz and Christine Dulion