World
From OpenAI's new interim CEO to dogs in kimonos – Here are today's Headlines
A few minutes every morning is all you need.
Stay up to date on the world's Headlines and Human Stories. It's fun, it's factual, it's fluff-free.
To start off, we're looking into:
Who is OpenAI's new interim CEO?
The backstory: OpenAI's ChatGPT has been the talk of the town, raking in over 100 million weekly users. But this week, the buzz is not about the chatbot – it's about Sam Altman, the face of OpenAI since 2019 who got the boot last week. OpenAI pointed to a lack of transparency in Altman's communication style, and the board lost confidence in his leadership.
The development: OpenAI has named Emmett Shear, the former long-time CEO of Twitch, as its interim CEO. He's taking over from Mira Murati, who was filling in after Altman left and will go back to being OpenAI's Chief Technology Officer. Shear has a plan for OpenAI's future. He wants to reorganize the management team and look into the events leading up to Altman's leaving.
Shear brings a lot of experience from his 16-year tenure as CEO of Twitch, playing a pivotal role in its growth and eventual acquisition by Amazon in 2014. After leaving in March, he spent the last seven months helping startups at Y Combinator. Click the link here for more.
Xiaomi's sales boom
The backstory: Chinese tech giant Xiaomi is known for budget-friendly smartphones and smart home gadgets. But the company recently hit a rough patch in the smartphone market, mostly due to lingering COVID impacts and economic uncertainties. People held off on upgrading their phones, and Xiaomi felt the pinch.
More recently: Xiaomi's Mi 14 series has been making waves since its late-October release, raking in over a million orders. This success pumped around US$20 billion back into Xiaomi's market value, helping it recover from a dip in June.
The development: Xiaomi released a financial statement on its third-quarter performance on Monday, and things are looking up for the company. Sales soared to 70.9 billion yuan (US$9.83 billion), smashing expectations. Its net income soared by 183%, reaching 6 billion yuan (US$845.5 million), all thanks to making smarter business moves and cutting costs. Click the link here for more on the report.
COVID
The backstory: When COVID began spreading all over the world in early 2020, doctors noticed that some people who'd contracted the virus continued to feel symptoms, even after "recovering" from it, Or a person's symptoms could return or new ones could show up after already getting over the disease. This condition can also trigger other health issues, like diabetes or kidney disease. It's known as "Long COVID."
The development: A new therapy is being tested to try to help Long COVID sufferers – specifically, those whose sense of taste and/or smell is still affected. In recent research, doctors target a group of nerves in the neck called the "stellate ganglion block," injecting anesthetic into the cluster to stimulate the autonomic nervous system. This approach has been used to treat PTSD, cluster headaches and other diseases, but this is the first time it's been used for Long COVID in a study setting. Click the link here for more on this research.
To end, we'll look into:
Fossil fuel investments
Earlier this year, the International Energy Agency (IEA) reported: "Today's fossil fuel investment spending is now more than double the levels needed in the Net Zero Emissions by 2050 Scenario." While sustainable energy is starting to attract higher investments (with solar expected to bring in over US$1 billion a day in 2023), fossil fuel financing is still going strong.
"The misalignment for coal is particularly striking: today's investments are nearly six times the 2030 requirements of the NZE Scenario," says the IEA.
Over the past few months, the energy industry has seen major companies double down on fossil fuel investment. Exxon acquired Pioneer Natural Resources (another oil company) for US$60 billion, and Chevron spent US$53 billion to buy out Hess. But, at the same time, the IEA predicts that oil demand will peak by 2030 in favor of more sustainable energy solutions. So, how do these investments in fossil fuels even make sense? Click the link here for more.
In other news ...
🔢Numbers:
📉Market snapshot and key quotes:
In the US: US stocks slipped a bit as traders reviewed the Fed's meeting minutes, though no sign of an interest rate cut was on the horizon.
In Hong Kong: Hong Kong stocks had a shaky ride on Tuesday, losing momentum after an early rally.
📊Top gainers/losers and company news:
In the US: Lowe's dipped over 3% due to a less optimistic full-year sales outlook.
Best Buy dropped less than 1% with a revised outlook and a revenue miss.
In Hong Kong: Sunac jumped 12% after announcing diving headfirst into a debt overhaul after meeting restructuring conditions.
👀The numbers everyone is watching:
In the US: Key economic data to watch includes the US Conference Board leading index, US initial jobless claims, durable goods and manufacturing PMI.
In Hong Kong: China's central bank set the one-year loan rate at 3.45%, affecting household and corporate loans, while the five-year mortgage rate held at 4.2%.
📅To check out our economic calendar for this week, click here.
More headlines ...
📰Israel/Palestine updates: A few weeks ago, South Africa pulled its ambassador from Israel, and then Israel recalled its ambassador to South Africa a few days ago. On Tuesday, South Africa's lawmakers voted to close the Israeli embassy in the country and to suspend ties at least until a ceasefire is called in Gaza. Meanwhile, a hostage deal seems to be close between Hamas and Israel, with some kind of limited truce likely on the horizon. But, the fighting is continuing, with Israel striking the Jabalia refugee camp, an extension of Gaza City held by Hamas. Thirty-three people died and more were injured.
⛑Indian cave rescue efforts intensify: Forty-one construction workers in India are still trapped in a tunnel, but they were able to get hot meals delivered to them on Tuesday through a newly set up metal pipe. Rescuers are now working on getting the workers out by making a vertical hole through the top of the hill that the workers are inside.
✈US defense chief visits Ukraine: As winter approaches Ukraine, its leaders are urging more support for its war against Russia. In a surprise visit, US Secretary of Defense Lloyd Austin visited Kyiv on Monday to show US backing for Ukraine. With Austin's visit, the US announced a new security package for Ukraine of US$100 million, one of the country's smallest aid packages yet.
🚀North Korea launches spy satellite: Over the past year, North Korea has tried and failed twice to launch a rocket with a suspected spy satellite on board into space. On Tuesday, it relaunched the rocket, this time with help from Russia. North Korea said it successfully got the satellite into orbit this time. The US, South Korea and Japan have all placed their militaries on alert.
🤝Argentina/China ties: On Sunday, Argentina voted for a new president, bringing in right-wing libertarian Javier Milei, who's openly criticized both China and Brazil, which are some of the country's biggest trading partners. On Tuesday, China's foreign ministry said it would work with Argentina to maintain relations, keeping the two countries on a "steady course."
🐕Hong Kong dog meat scam saga: Early this week, Hong Kong police launched an investigation after they heard about a Facebook ad appearing to sell dog meat, which is illegal in the city. They found out it was all a scam to get people to install malware disguised as an app for placing orders. In a new twist, they've discovered this went beyond the dog meat scam and included other things seemingly for sale. So far, they've found at least nine people who were scammed out of HK$1.36 million, including one man who lost HK$415,000 after trying to buy HK$25 instant noodles through the app.
🌎UN plastics treaty negotiations at a standstill: Last week, we covered the third of five meetings being held to create a UN plastics pollution treaty. The meeting closed late on Sunday, with issues leading to a standstill in negotiations. Environmental advocates say oil-producing countries used stalling tactics to weaken the potential agreement.
📃X sues watchdog over report: Earlier this week, we reported on Elon Musk's X ad-boycott saga and a report by watchdog Media Matters showing that Nazi content ran on X right next to ads from major brands. Now, Musk is suing Media Matters for this report, with the lawsuit alleging that the watchdog "knowingly and maliciously manufactured side-by-side images depicting advertisers' posts on X Corp.'s social media platform beside Neo-Nazi and white-nationalist fringe content" in a way that isn't typical of user experiences. Media Matters has said it'll defend itself. At the same time, Texas is investigating possible fraudulent activity with the watchdog, too.
👩‍⚖️Binance settlement: Crypto firm Binance and its CEO Changpeng Zhao have been in hot water with the US government lately, charged with money laundering violations, conspiracy to conduct an unlicensed money transmitting business and US sanctions violations for shifty transactions related to terrorist groups like Hamas, Palestinian Islamic Jihad, Al Qaeda and the Islamic State of Iraq and Syria. On Tuesday, Zhao pleaded guilty and agreed to pay a US$50 million (HK$400 million) fine. Binance will also fork over more than US$4 billion (HK$31 billion) in penalties.
📢Hong Kong strike called off: On Wednesday, Hong Kong taxi drivers were planning a strike over unlicensed car-hire businesses, but it's been called off after the government extended "an olive branch," according to Wong Yue-ting, the chairman of the Hong Kong Tele-call Taxi Association. The government agreed to review the existing laws covering the industry and explore the regulation of online hire car-hailing platforms.
☝China's AI fingertip: Chinese researchers from the Southern University of Science and Technology (SUSTech) in Shenzhen have created a sensory system that mimics a human fingertip using artificial intelligence (AI). The idea is that one day it can bring the sensation of touch back to people who've lost a hand or even allow a robot to experience it. The scientists also pointed out that it could have a range of uses in the future in virtual reality, like allowing people to feel products they're shopping for online or use remote touch during video calls.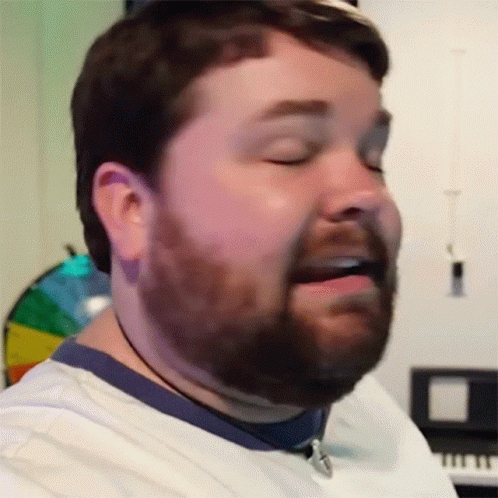 👘🐕‍🦺Dogs are kids, too: Well, at least to most pet owners. We've reported before on Japan's declining birth rate – it fell for a seventh straight year in 2022 to a record low, and deaths increased to an all-time high. But many people are turning to their dogs and cats in place of human children. One way is through a traditional blessing ceremony that's usually for children. The Zama Shrine near Tokyo has had a special prayer site for pets since 2012, and dog owners are dressing their furry children in kimonos to receive a blessing from a Shinto priest. That's paws-itively adorable.
---
Enjoying our TMS Headlines?
Forward it to a friend! After all, sharing is caring.
Anything else? Hit reply to send us feedback or say hello. We don't bite!
Written and put together by Joey Fung, Vanessa Wolosz and Christine Dulion